NORTH LANTAU REFUSE TRANSFER STATION - HONG KONG.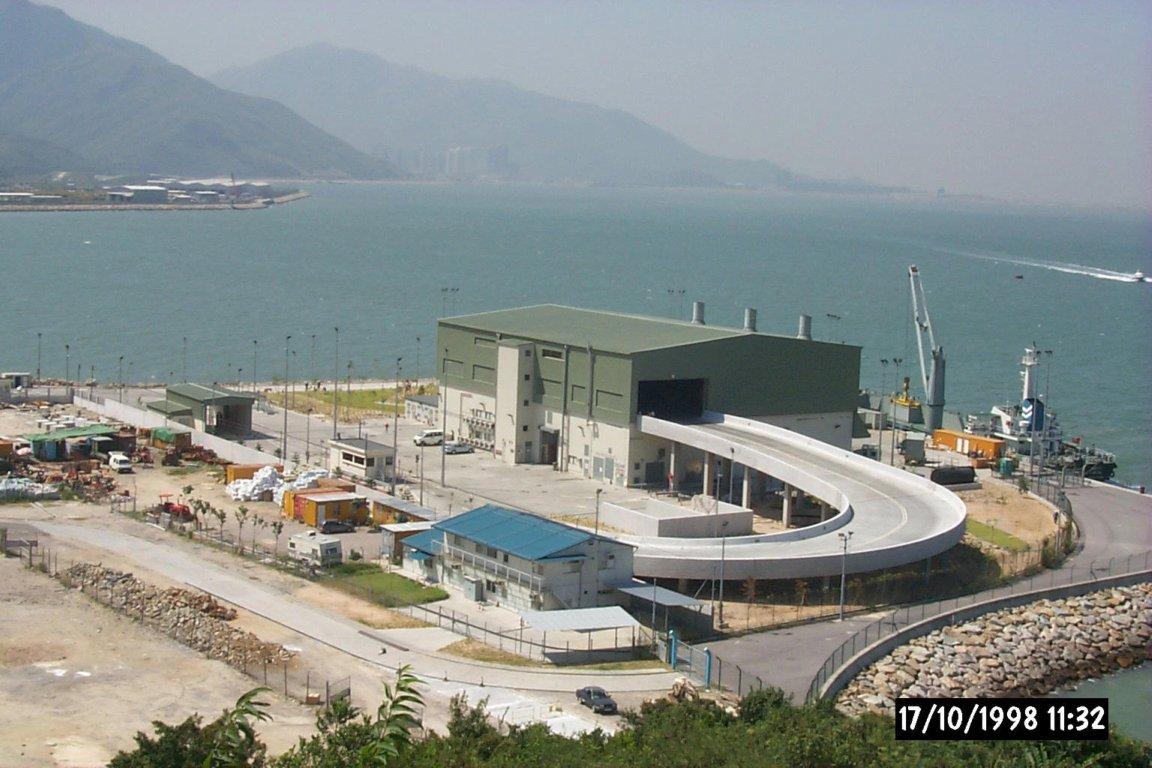 The North Lantau Refuse Transfer Station is an Airport Core Project built to service the new Airport on Lantau Island, Hong Kong and the surrounding future property developments.
The project comprised:
Design & Construct Building works contract,

Design & Construct Shipbuilding contract for one 1,800 deadweight tonnes, 80TEU container barge, designed in Shanghai and built in Zhoushan, China,

The waste compactors were designed and manufactured in the USA;

100 special waste containers were designed and manufactured in Guanzhou, China;

Air-scrubbers and odour control equipment,

A Waste Water Treatment Plant

Walking floors from the USA, weighbridges; vehicle & container washers,

and sundry other plant and equipment contracts.
Total value was HK$250 million [about US$32 million].
Commenced April 1997 - Completed May 1998
--------------------------------------------------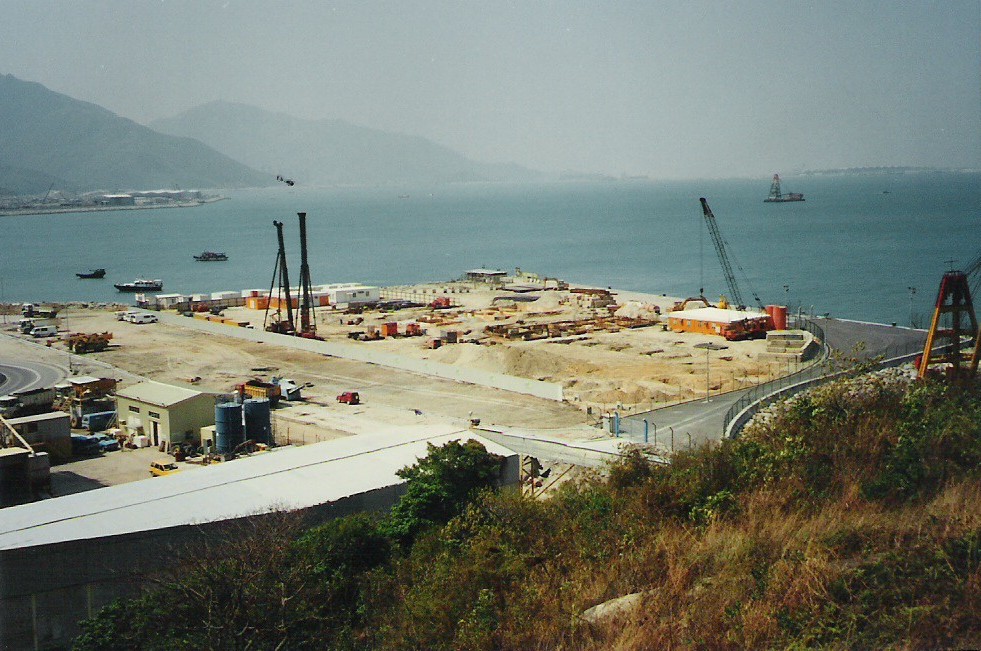 Site view 15 February 1997.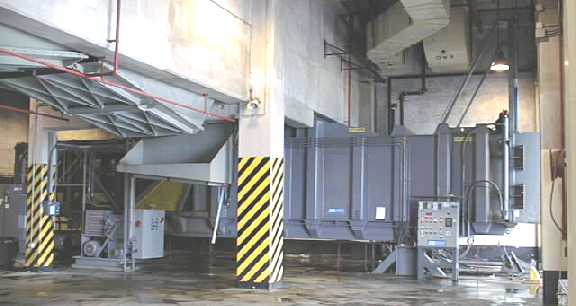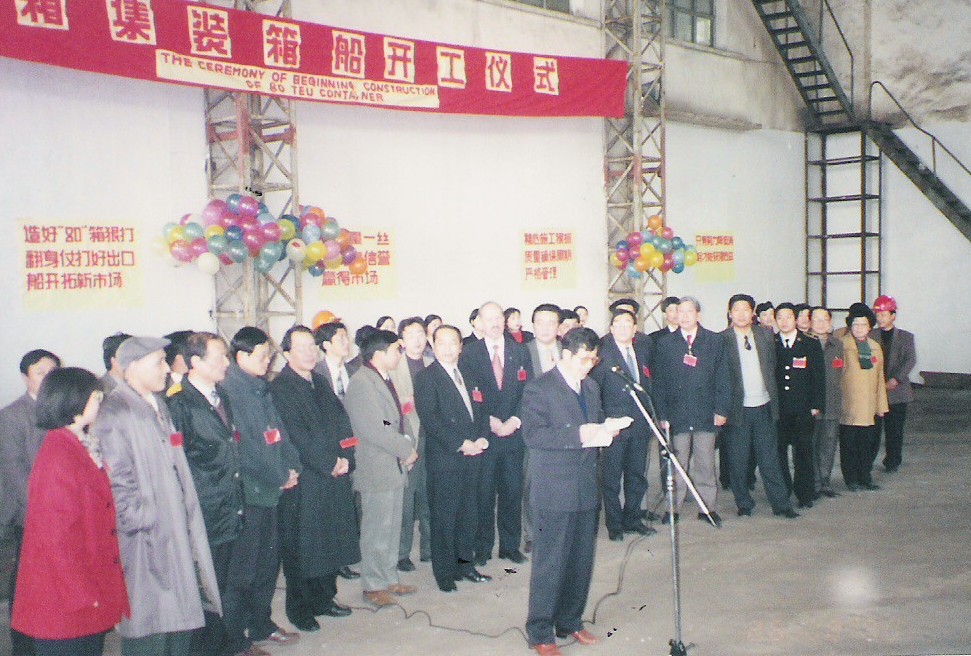 The ceremony for the commencement of the shipbuilding at the shipyard on Zhoushan Island, China.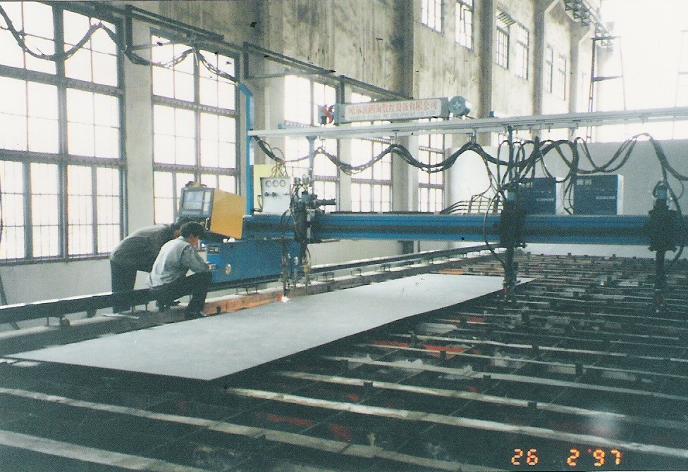 Cutting the steel for ship.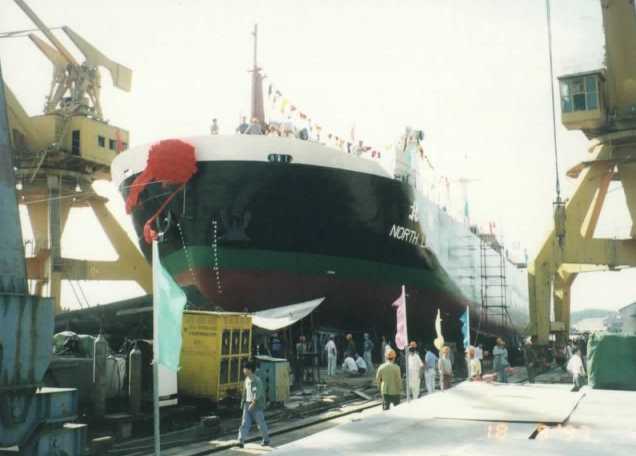 The North Lantau at the launch in China.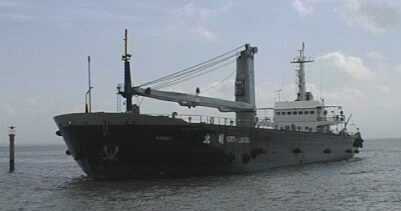 The North Lantau has a design dead weight of 1,800 tonnes to carry 80, 20-foot containers.