WEST NEW TERRITORIES LANDFILL - WENT
The landfill provided berths for all ships from every transfer station in Hong Kong.
WKTS being the largest waste transfer station was the only one to have two cranes to unload the Ngon Shuen and the Lai Wan. The cranes were part of the four cranes contact.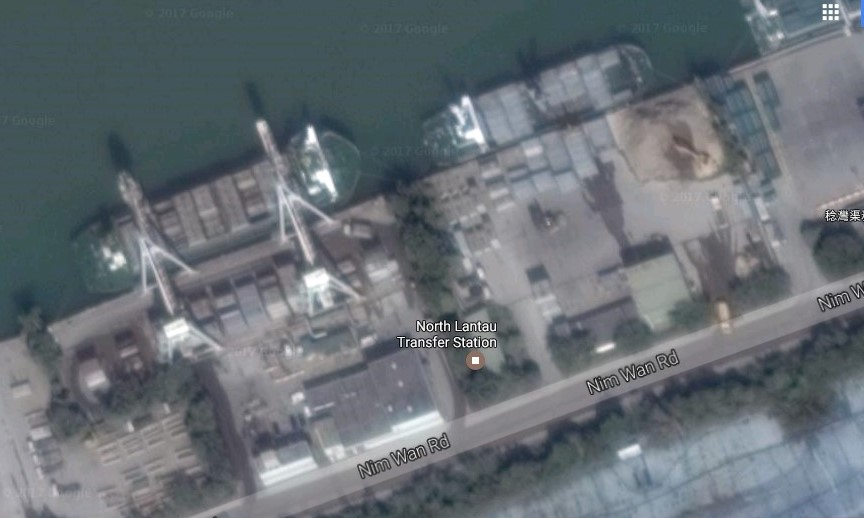 The two cranes unloading waste containers from WKTS and either the Ngon Shuen or the Lai Wan being full containers being unloaded and reloaded with empty containers.