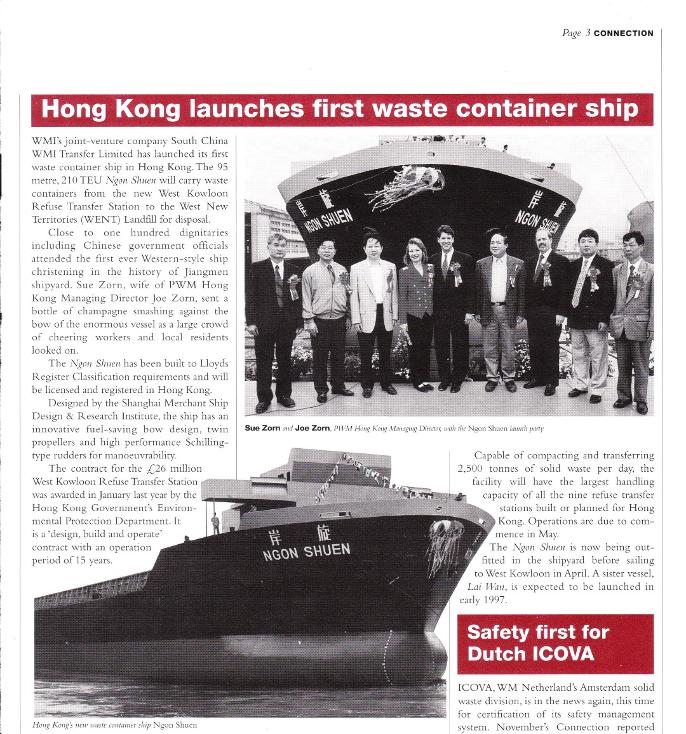 Launch of the Ngon Shuen; myself third from right.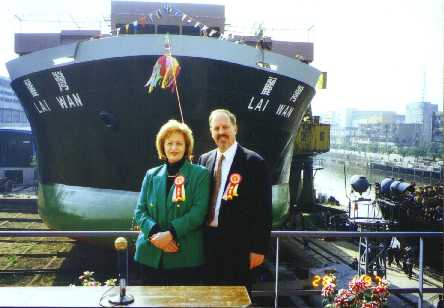 The M. V. Lai Wan at her launch on the Pearl River in Jiangmen, China.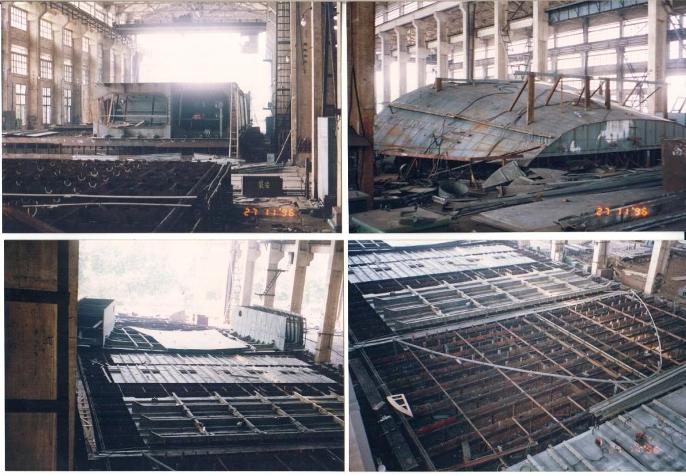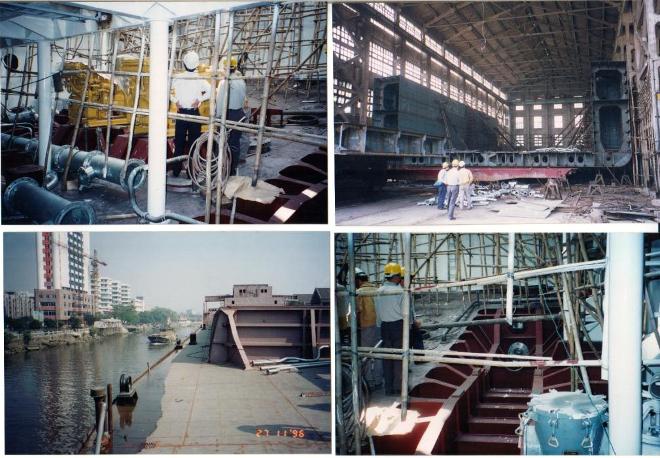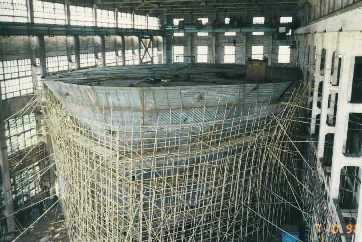 Bamboo is used throughout the construction industry in China and Hong Kong and shipbuilding is no exception. The bow half of one of the two ships.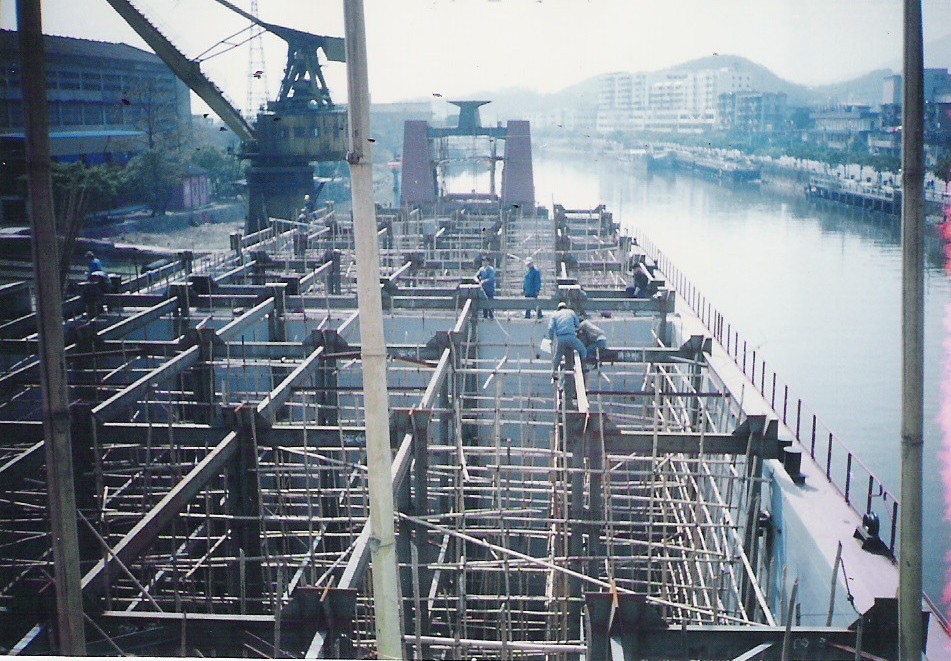 Container guides being fitted into the Ngon Shuen.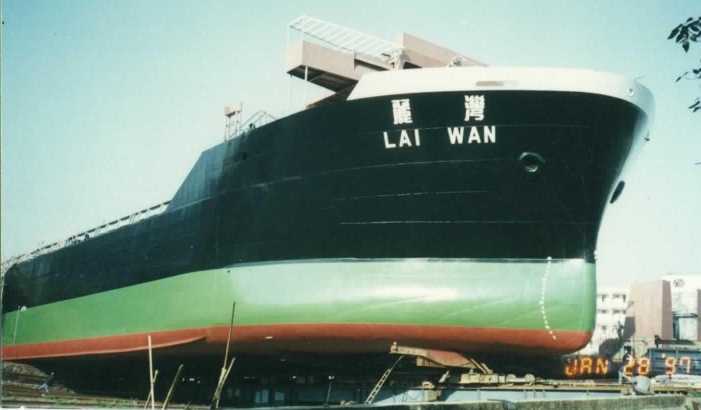 Lai Wan just prior to launching.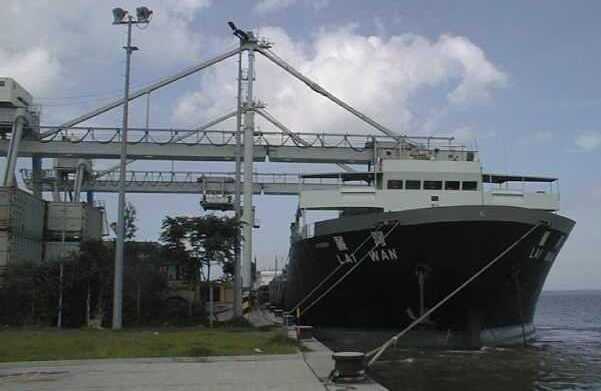 The Lai Wan being unloaded at the landfill in the North-west New Territories, Hong Kong.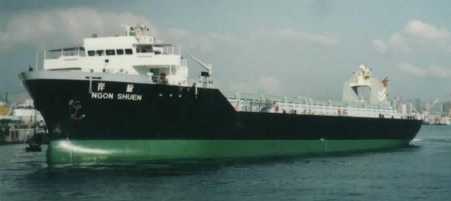 The M. V. Ngon Shuen and twin sister the Lai Wan were designed in Shanghai and built in Jiangmen, China.